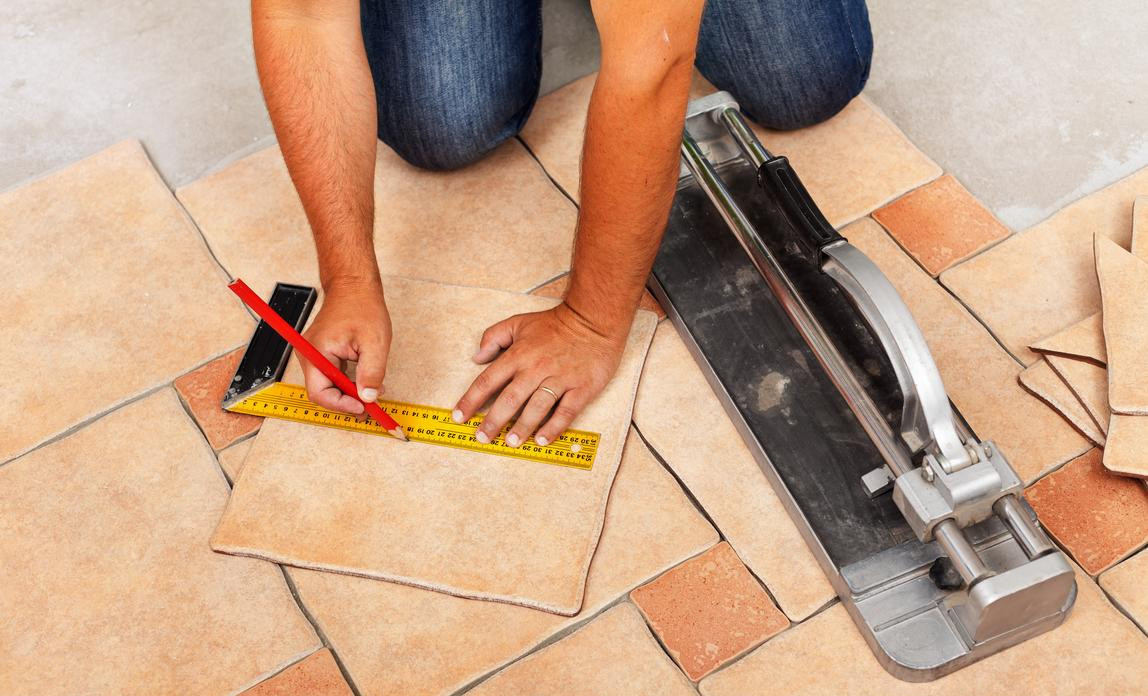 Whether it's a kitchen backsplash, bathroom floor, or cozy fireplace surround, tiling can be a great way to add beauty and personality to your home. But if you don't know what you're doing, tiling can quickly become an intimidating DIY project.
This blog post will provide tips and tricks on choosing the right tile for each room in your house and expert advice on installing them properly, so that tiling services look amazing when finished!
From common mistakes to watch out for while selecting tile, popular trends in color and design, and guidance on installation methods, this article will hold your hand through the entire process of completing a successful tiling job.
What is tiling?
Tiling is a great way to update the look of any room in your home. It involves covering surfaces with tiles, typically ceramic or stone, but many types and styles are available for you to choose from.
Tiling can be used to add extra character and color to a space, as well as make it more durable and easy to maintain.
Types of tile:
There are a lot of different types of tiling materials to choose from, which are the following:
1. Ceramic or porcelain tile :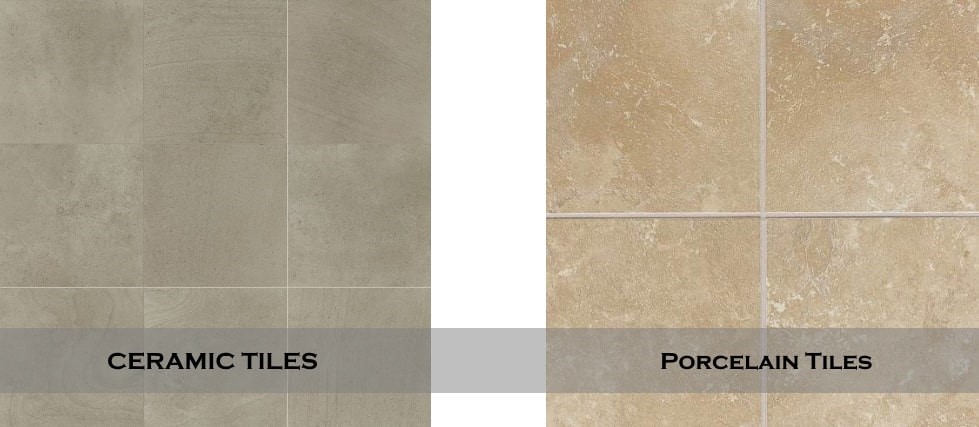 These are the most commonly used tiling materials and come in various colors, sizes, and shapes. They are also easy to maintain and water resistant.
2. Natural stone tile:
Natural stone tiling is perfect for those who want a more sophisticated and luxurious look. It is more expensive than ceramic tiling but is also more durable.
3. Glass tile:
Glass tiling adds a modern and unique touch to any space and can easily be cut into different shapes and sizes. It is also easy to clean and water resistant.
4. Metal tile:
Metal tiling is perfect for those who want to add an industrial feel. It is durable and can be used in both indoor and outdoor settings.
5. Mosaic tile (made from pieces of ceramic, stone, and glass) :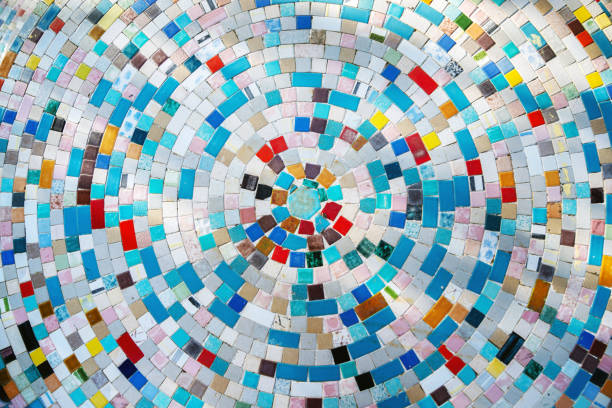 Mosaic tiling is perfect for adding a unique and intricate look to any space. The pieces can be cut into different shapes and sizes, perfect for creating intricate patterns.
Advantages of tile:
These are the following:
1. Tile is a durable flooring option that can last for years.
2. Tile provides a variety of style options to fit the aesthetic of any room in your home
3. Tile can be used in wet environments such as bathrooms and kitchens where other types of flooring may not be suitable
4. Tile is stain-resistant and easy to clean
, making it ideal for high-traffic areas
5. Tile is relatively inexpensive and can be installed by a professional or as a DIY project
6. Tile comes in a variety of materials, including ceramic, porcelain, natural stone, and glass – all of which offer unique benefits to the homeowner
7. There are endless possibilities when tiling a room, kitchen floor tiles allowing for creativity and a personalized design.
8. Tiling also adds value to your home as tiled rooms are more desirable.
Examples of tiled surfaces
After you've decided on the type of tiling material, surface area, and design that is right for your home, it's a good idea to look at some tiled surfaces in person.
You can often find tiled surfaces in showrooms or stores or take advantage of online resources showing examples of tiling projects. This will help you visualize tiling in your own space and get ideas for potential tiling designs.
How to install tile?
Tiling is easier than it may seem, for residential and commercial customers, but there are some common mistakes to watch out for when installing tile.
1. Prepare the surface:
The most important step in tiling is preparing the surface. If you're tiling a wall or floor that has never been tiled before, swimming pool tiling use an underlayment to ensure the tile sticks properly.
2. Select the right tiling material:
It's important to select a tiling material suitable for the room you are tiling and the moisture level present in that room.
For instance, ceramic tiles are better suited for low-moisture rooms such as living rooms, while porcelain tiles are better suited for wet environments such as bathrooms.
3. Choose the right tiling pattern:
There are several tiling patterns to choose from when tiling a room. The most popular tiling patterns include straight lay, diagonal, and herringbone. It's important to select the tiling pattern that best suits the size and shape of the room.
4. Measure twice and cut once:
Before tiling a room, always measure the space twice to ensure you have enough tile for the job. If not, order extra tiles – tiling mistakes can be expensive to fix!
5. Get help from a tiling professional:
Even if you're an experienced tiler, it can sometimes be helpful to get some help from a tiling professional can sometimes be helpful. They can provide insight and guidance on tiling techniques to ensure your tiled room looks great when finished.
Maintenance and cleaning of tile:
When it comes to tiling, proper maintenance is essential for keeping your tiling looking its best. To ensure the long-term health of your tiling, tile repair must regularly check for signs of wear and tear, such as cracks or chips. You should also ensure the grout is sealed properly to keep dirt and moisture out.
You should use a non-abrasive cleaner and a soft cloth when cleaning your tiling. Avoid harsh chemicals or abrasive scrubbing pads, as both can damage the tiling. When cleaning grout, it's best to use a special grout cleaner and a soft brush to get rid of built-up dirt and mildew.
Tips and tricks for tiling
1. Research tiling options for the room you are high quality tiling finishes. Consider tile sizes, colors, finishes, and edges to choose from.
2. Know your budget before tiling. Be aware of any additional costs that might come up, such as grout, trim pieces, tile repair or sealant.
3. Measure the area where you intend to floor tiles installation, and the tiling, balcony tiling and calculate the material you need.
4. Choose the tiling installation method that best suits your space. Consider options such as grid, diagonal, or herringbone for walls and floor tiling contractor.
5. Use spacers between each tile to ensure even grout lines and a professional-looking finish when tiling walls or floors.
6. If tiling a wall, start from the bottom up and work your way up instead of floor tiling services from left to right.
7. If tiling a floor tile repair, begin quality tiling services from the center of the room and work your way out.
8. Use the correct trowel size for tiling. Depending on the thickness of your tiles, you may need a trowel with larger notches and deeper furrows to ensure the tiles adhere to the surface.
9. Apply bathroom tiling adhesive evenly across the back of each marble tiles before pressing firmly into place.
10. Clean tiled surfaces regularly to maintain their appearance. Use a mild detergent, warm water, or a specialized tile cleaner to avoid discoloration or damage.
11. Seal tiled surfaces to protect them from moisture damage and keep them looking pristine for longer.
12. Enjoy your tiled space and admire all your hard work!
FAQs:
Q. What type of tiling should I choose for my bathroom?
A. It depends on your taste and style, but it's important to consider a few factors when renovation tiling your bathroom. The tile you choose should be water-resistant and slip-resistant to ensure safety in the wet environment. Tile size and color also matter, depending on the look you want to achieve.
Q. How to remove tile adhesive?
A. Removing tile adhesive can be difficult and tedious, but it doesn't have to be. You will need basic tools, such as a trowel, a putty knife, and a few materials like hot water, detergent, and vinegar.
Q. What are the most popular tiling trends?
A. Tiling has become more versatile than ever in recent years, and there is no shortage of tiling works trends.
Large-format wall tiling is popular for open areas because it creates a spacious feel and allows for greater design flexibility.
Q. What is the purpose of tiling?
A. Tiling is a great way to add visual appeal and texture to any room. It can also be a functional element to protect surfaces from water and wear. Tiling can also help to reduce noise in a room and add insulation for both heating and cooling.
Conclusion:
Tiling can be a great way to improve the look of your home, and it can also make cleaning and maintenance easier. When choosing tile for your home, there are many factors, such as cost, durability, style, and tile installation.
With so many options available, it's important to do your research to choose the best tile for your needs. Once you've selected the perfect tile for your home, follow these tips and tricks for a professional-looking tiled surface that will last for years.