Maximizing Space in Landed House Design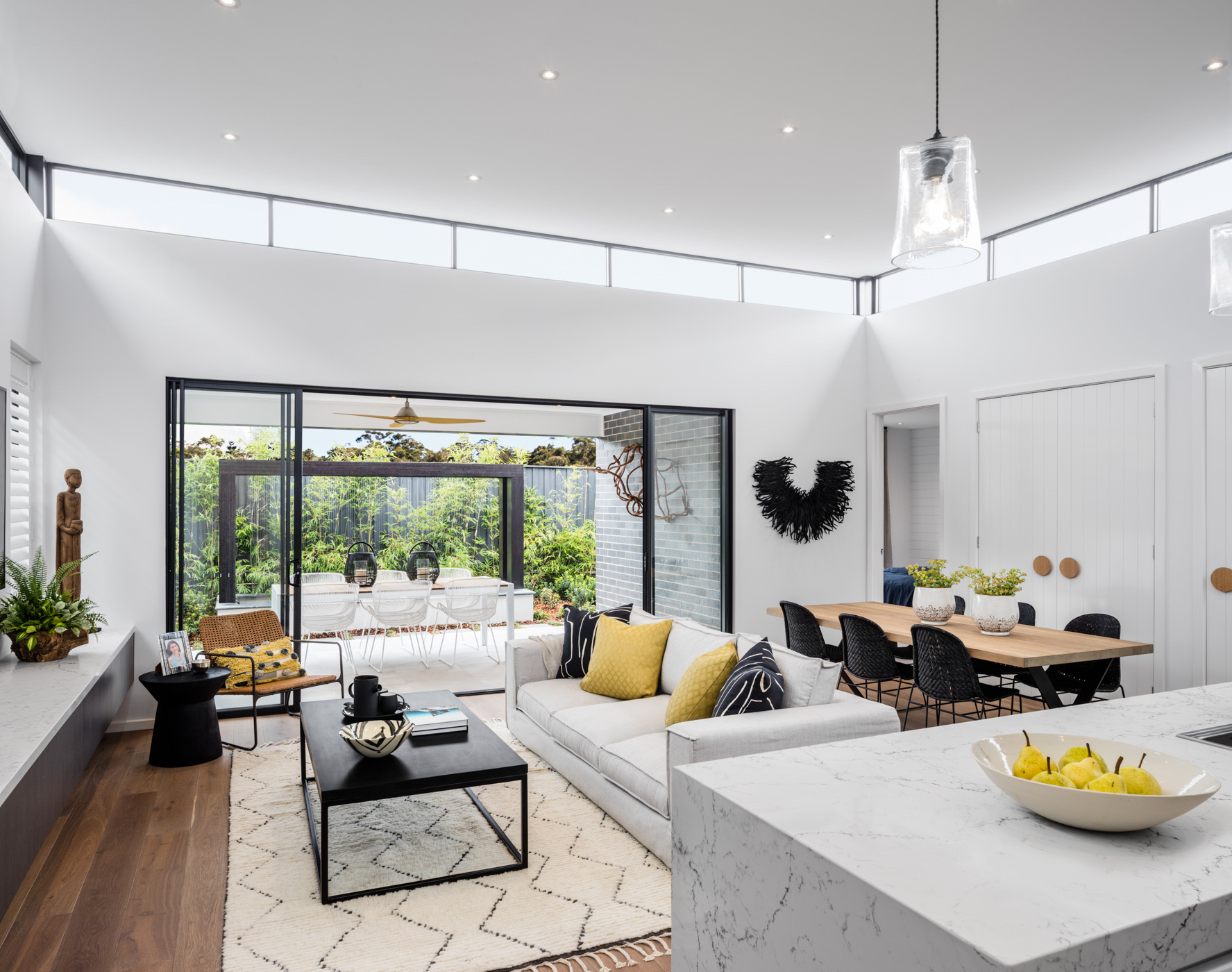 Living in a landed house is undoubtedly an advantage, but one of the challenges that come with it is maximizing space without compromising on style.
While some may be blessed with spacious homes, many homeowners wonder how to make the most of their available space. However, there's no need to fret—a few design tricks here and there can go a long way in helping you make the most out of small spaces.
This article provides various renovation tips and strategies to help turn your landed home or property into something beautiful and functional for all situations. Don't hesitate – to start today with renovation projects and maximizing the possibilities of every square foot in your house.
Maximizing Space in Landed House Design
By following these Tips from Singapore Architects, interior designers, and other architects, you'll be able to maximize the potential of your landed interior property design and house design that can be employed to create more functional living spaces without sacrificing aesthetics and create an inviting atmosphere where everyone feels comfortable and at ease.
So get started today towards maximizing every square inch of your landed property!
Consider the layout of your house for efficient space utilization
The layout design and placement of landed interior property design are important factors for property owners to consider when maximizing space. You can do this by utilizing furniture pieces with multiple functions and placing them correctly.
For example, you could opt for a sofa bed or a sectional couch with storage compartments underneath. Alternatively, you could also use a daybed or futon to maximize space and cost, as it can double up as both seating and sleeping options.
Utilize multi-functional furniture to increase space and provide more flexibility.
Having a landed home is an opportunity to use it creatively. Maximizing the space without compromising style and comfort can be achieved with clever interior design tips and tricks. Using multi-functional furniture is one way to make interior designs that maximize the available space.
These pieces of furniture are designed to serve multiple purposes, providing even more space and flexibility for your home's layout.
For instance, a sofa that turns into a bed is perfect for smaller bedrooms or living rooms. Maximize your wall space by opting for fold-down tables and chairs that can be tucked away when unused outdoors.
Multi-functional furniture lets you use every inch of your home's space without feeling cluttered or cramped. It also helps you maximize the available space for activities like entertaining or studying.
For example, a desk that can be converted into a dining table is ideal for small eat-in kitchens or studio apartments. This way, you can have a workspace and an eating area in the same spot.
Utilizing multi-functional furniture allows you to add style, functionality, and convenience to any home room while optimizing the available space. It adds to the overall aesthetic of your living space and allows you to make better use of your home's area and increase its flexibility.
Maximize vertical space by installing shelves, hanging rods, and cabinets
Maximizing vertical space is a great way to make the most of windows in your landed home for storage and creating an open atmosphere. Shelves, hanging rods, and cabinets can be installed on walls or in corners to help you keep items orderly yet still within reach.
To maximize the utilization of the shelves, hang multiple layers of clothing and utilize smaller containers to store small items like jewelry.
Also, consider utilizing storage beds that offer plenty of space underneath while providing a comfortable place to sleep at night. You can easily use every corner by choosing multifunctional furniture pieces with extra storage features.
Strategically place mirrors to create an illusion of a bigger space
Mirrors are essential to interior design and elements when creating the illusion of more space throughout. It reflects more natural light, eliminating darkness and making the room appear much bigger than it is.
Strategically placing mirrors around the interior design of your house can create a visually pleasing effect that helps create the feeling of a larger area.
Mirrors have the added benefit of acting as wall art — adding visual interest to any room without the clutter taking up floor or wall space.
Invest in storage solutions such as ottomans or baskets to store small items.
Investing in storage solutions for your landed house can be a great way to help maximize space and make sure all your belongings fit neatly. Ottomans, baskets, and other storage options are highly customizable and come in various colors and styles to suit any design aesthetic.
For example, ottomans can serve as both seating and hidden storage containers - perfect for storing extra pillows or blankets away when needed.
Baskets also offer an excellent way to store items such as toys, books, magazines, or office supplies while keeping the area neat and organized.
Maximizing the space of landed properties with stylish storage solutions is an effective way to make the most of your home's available square footage without compromising style.
These clever solutions and various design techniques that can be employed to create more functional living spaces without sacrificing aesthetics; you'll be able to create a space in your landed houses that is both practical and aesthetically pleasing.
Add plants or other decorative elements.
Bringing life and color into a room instantly makes it appear more spacious and inviting. Plants, flowers, and greenery in landed house and terrace house interior design are great ways to do this, as they require minimal space but still help soften the area's look.
For an even bigger house or smaller addition, you can use vases or other decorative elements to give the room some personality without overstuffing it.
FAQs
What are practical tips from Singapore architects on how to maximize space in landed house design?
Maximize vertical space

Install glass doors

Invest in multi-functional furniture pieces

Maximize natural lighting

Maximize wall space
What makes small spaces look bigger?
Using light colors, decluttering, and organizing your space are great ways to maximize space and make small spaces look bigger. Maximizing natural light can also help create the illusion of a bigger space. Mirrors and reflective surfaces can also be used to create this effect.
Utilizing multi-functional furniture for multiple purposes can help an architect or interior designer maximize space, free up more floor space, and create a sense of openness in the interior designs the interior designer designs the room.
How do I choose the right style for my landed house?
The best way to choose a style for your landed house's décor and interior design is by focusing on how you want it to feel – cozy, minimalist, or modern. Consider which elements, lighting, and window decor can help achieve the desired atmosphere on landed houses and terrace house
It would help if you also considered what projects will best fit into your limited budget and the existing architecture of your house. Finally, research the market, discover the latest home design trends, and find yourself building something contemporary that resonates with you.
What materials should I consider for a landed house?
Regarding materials, many options depending on your personal preference and budget. Natural materials like wood, marble, stone, or granite can add warmth, color, and texture to a space.
Ceramic, vinyl, or laminate flooring is a great option if you're looking for something more modern and affordable. You can also consider paint finishes such as faux finish, decorative textures, or wallpaper to add visual interest to the walls.
Conclusion
Creating an efficient space in a landed house can be a tricky endeavor. Consider the house's layout and strategically plan how to best utilize all areas. Take advantage of multi-functional furniture and decorative pieces or allow for form and function. Installing shelves, cabinets, and other vertical solutions can work wonders when trying to make the most out of your area.
Don't forget to add mirrors and plants, as they can provide the atmosphere you desire while serving as a nifty optical trick to make spaces look larger than they are. Invest in storage solutions, such as practical ottomans or baskets, which help clean lines and keep mess to a minimum.
For more information and inspiration , visit our main page.